Common Closing Costs for Buyers:
Please contact your lender for a good faith estimate of all settlement costs as they vary per transaction. The majority of your closing costs will go towards taxes (transfer taxes in Chicago and Real Estate Tax Prorations). The title company or other entity conducting the closing will tell you the required amount for:

City/StateTax/Stamps (Buyer pays $7.50 per $1,000, Seller pays $1.50 per $1,000).
Loan origination fees.
Title co settlement fees.
Appraisal fee.
Credit report.
Private mortgage insurance premium.
Insurance escrow for homeowners insurance, if being paid as part of the mortgage.
Property tax escrow, if being paid as part of the mortgage (lenders keep funds for taxes and insurance in escrow accounts as they are paid with the mortgage, then pay the insurance or taxes for you).
Deed recording fees.
Title insurance policy premiums.
Survey.
Notary fees.
Prorations for your share of costs such as property taxes.
A Note About Prorations. Because such costs are usually paid on either a monthly or yearly basis, you might have to pay a bill for services used by the sellers before they moved. Proration is a way for the sellers to pay you back or for you to pay them for bills they may have paid in advance.
Have your lender give you a GFE or good faith estimate. This will outline your typical closing costs for the area you plan to buy. You can also contact the title company you plan to use. One thing either of them might not know is the HOA fees, so you may want to find that out and give it to them. There can be two or more fees....transfer fee and monthly HOA dues. There can sometimes be a 3rd amount as well for special assesments. So you'll want to find those out and give them to either of the people you choose to calc the closing costs.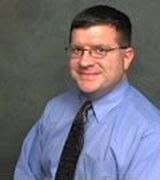 Contact