Banks regards to REO are slow in response they are overwhelmed. Many lenders IF THEY like offer will respond within 5 - 7 working days.

We do instruct our buyers continue our search not all offers EVEN over list price would be accepted based on numerous reasons. I have been listing / buyers agent regards foreclosures, short sales.

Dallas Realtor and Consultant, Mortgage Loan Officer, Lecturer regarding Credit Repair
– Lynn A. Crosby
Tiggerkat
The rule is "first come, first served".
Some lenders have special addenda that stipulate that offers can be received and allowed to supersede the earlier offers, although these are primarily for short sales.

A sharp Realtor will be looking for back up offers, so I would try to get your offer accepted on that basis. What does your Realtor say?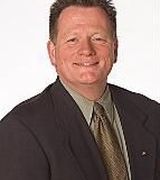 Contact