Hello. I'm a local realtor affiliated with Remax of North Bergen. Provide me your email and I'll be more than happy to email you a CMA with list of comps you you can judge your self. I just provide me with the name of the building that you own the apartment. Mike
Hey Scott,
Without more details that would be kinda hard to figure out. However you casn get a free Over-The Net Home Evaluation at
http://www.HomePricingNj.com
Or
http://www.NjHomeWorth.com
its fast free and best of all no hassles. Hope those help Scott. Let me know how everthing turns out. Goodluck.
It's hard to say without knowing more details. I have attached a link to show you a range of properties currently for sale in Weehawken. Look at the following and determine if your unit is similar to any of the lsitings.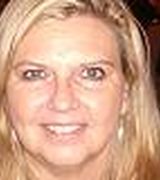 Contact