Dave,
I am a local broker out of Lock Haven which is close to Williamsport. I was wondering if you got the information that you were looking for. If not, I would be happy to help you out in any way that I can. You can check us out on the web at
http://www.NorthRidgeFinancialGroup.org
or call us at 570-244-2649 or e-mail me at northridgefinancialgroup@comcast.net. Give me a call at your convenience.
Mariah

You can search for the listing on Realtor.com by going to the Advance Search option under Find A Home.

Hi Dave - I presume that you already tried the Find Homes feature right here on Trulia. You might also try
http://Homes.com
or
http://Realtor.com.
For grins, I did a quick search on R.com and found the link below to a property very close to the address you were looking for (2206 Four Mile DR, Montoursville, PA). Is it possible that you may have inadvertently wrote or were given an incorrect street number? Regardless, I would recommend that you locate and hire a full-time professional Realtor to serve as your Buyer's Agent Representative. Look for one who works and lives in the area of interest to you. Ask your friends, family and co-workers for a recommendation. Best wishes - Ted Shoop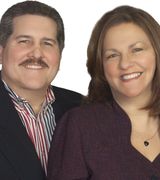 Contact