In my experiences condos offer a great opportunity for first time buyers to get into a home of their own and start building equity. I would recomment that you check with your local real estate agent to see what kind of condos sell better - # of bedrooms, complex, locations, etc. You also want to ensure that the condo is well managed and has enough funds in reserves.

Townhomes at times are just as expensive as Single Family homes - not sure if that would be worth it.

The home owner association dues that you pay when you own condos and townhomes usually cover water, trash, upkeep of property - same expenses that you have with Single Family homes. Your realtor can help you make sure that they're not excessive and will not hamper your resale value.

Your goal should be to get into the property you can afford and feel comfortable making monthly payments. You need to start building equity for yourself, NOT for a landlord.

Good luck!
J Lo
, Home Buyer, California Glory, Brentwood, CA
Vrushali:
Your location is very important in answering this question with any validity. Being a first time home buyer can be a daunting task. Where you live can limit your possibilities. The overall cost of a home is more than a mortgage - it includes, taxes, maintenance, insurance, etc.

But make no mistake - owning is much more desireable over renting. Your funds are being invested into the future. If you can afford to enter into a condo/townhouse and it suits your needs (size, bedrooms, yard) - why not?

The advantage of SFR over Condo/townhome can be significant - but if you do your homework, and buy in an area that is well kept - you can't go wrong buying now. My personal feeling is that this is the market made for you - the first time buyer.

I would love to assist you - but I don't know where you are; however, WHEREVER you are you have taken the right first step. Now do the right thing and contact a REALTOR you feel comfortable with and start your journey to being a homeowner.

Good Luck and my best to you in your endeavors!

Part of the answer might depend upon where you live. For example in many coastal communities where land is of the highest premium, and lifestyles are focused on outdoor activities, townhomes may be highly desired due to low maintenance and lifestyle. I suggest that you look at the statistics in your area. The absorption rate is a measurement tool that allows you to get an idea about how fast it takes for the area to "absorb" the housing inventory in your area. An experienced agent will be able to provide you data about the absorption rate for townhomes vs single family homes in your area. You might also ask your agent to provide you housing price trends for both. I would suggest that you obtain stats that allow you to objectively compare the single family house market to the townhouse market. Looking at data will strengthen your confidence in the decisions that you make. A buyer's agent will be able to help you with these stats.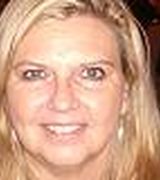 Contact