Since your question reflects Oakland County Michigan the answer is two parts.
If you are talking to the listing agent, they represent the seller, not you. Therfore they should not tell you what the other offer is, but tell you to submit your best offer. Remember their job is to get the best price for the seller.
If the agent is working for you as a buyer's agent, they must tell you if they know. Their job is to get a house you want at the lowest possible price. They may not know because a good seller's agent would never tell them. Your best action is to have your agent show you what the current market value is on the home you are bidding on, then submit a bid that you would be happy with if it is accepted. Do not overpay for a house by getting caught up in the excitement or emotions of "bidding". Never buy a house that has a higher payment or is more money than you are comfortable paying.
Depending on where you are, Absolutely yes! Agents can be working for buyers, sellers or not representing either. That is why it is best to put your best bid in first, to know the market that you are in, the days a home has been on the market and to have confidence in your real estate professional.
The agent can't disclose any offer amount without the consent of the owner and as noted a good sellers agent is not going to tell you that number. Multiple offers are a guessing game but a good agent who knows the market can often help you make a winning bid. The agent will know when it's time to raise the ante by $500, $5000, or even $50,000. But as noted below don't get so caught up in the "bidding process" that you lose sight of reality. One of the reasons that homes often fall out of escrow when there have been multiple offers is that the "winner" wakes up a few days later with a really bad case of buyer remorse.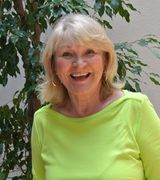 Contact