Here are some nice-to-haves:
1. Open house indicators (ability to display for specific dates or all).
2. Show only open houses for the selected dates on map and a list of them
3. Be able to print it off so that I can bring it along with me.

Currently, I have to look at NYTimes, look at Google Maps or on a physical map, print a list of houses I want to see, mark those listings on the map... leading to a mass of papers that always get lost down the side of the seat in the car. Frustrating. While ideally I would love to be able to use my Google Maps on my Blackberry, lack of reception in some areas renders that plan useless.

Bells & Whistles
=============
1. Ability to select the houses I want to see.
2. Ability to print those... OR, save that list and download to wireless device... that would be sweet!

Hi there,
I can only tell you we're working on some ideas... What would you like to see?

I am not a representative of Trulia and am a relatively new user of Trulia. However, I can tell you that on the data input screen that my company (Keller Williams Realty) uses, there are fields where the agent can input details on open houses. Therefore, I would expect that feature is either already publically available or will be coming soon. Agents may not be fully utilizing this particular feature yet though.

Here in the Atlanta metro Area, we have two different competing MLS's which require manual input of listing data. Now, in order for our listings to show up on Trulia and Google Search, KW agents must input the data yet a third time into our company's own listing service (KWLS).

While the process is presently time consuming and costly to the individual agents, I believe that it is only a matter of time before new & better solutions for inputing listings are developed. Candidly, I was reluctant to initially spend the time inputing the data into our KWLS because of the additional effort (i.e. time = $$$), however, I think that by doing so, we are marketing and maximizing exposure of our clients' homes using some of the best real estate specific search tools available today.

Keep watching Trulia because there are other features (i.e. the ability for agents to upload disclosure documents and related) coming soon as well.

Warm regards,

Ted Shoop - ABR, e-PRO, Realtor
Keller Williams Realty Atlanta Partners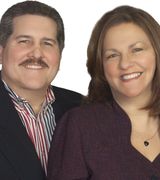 Contact