Great location right off of Grove. Quiet streets off of a main throughfare in the residential district and close to all major routes and highways that will connect you to NYC, the Shore, and PA. While many of the residential streets off of Grove are quiet, within just a few minutes, you can be be on the Garden State Pkwy, Turnpike, Routes 27, 1, or 9. You are very close to Menlo Park mall and all of the shopping centers and eateries surrounding.

7 sales in the last 12 months ranging from 425K to 625K, comprised of ranch, split and 2-story homes. 2 properites are currently on the market.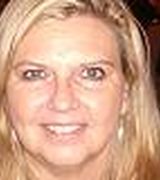 Contact
Hi Pam
I work in this area and it really is a nice area, convenient to trainsd to NYC as well.
It is a family oriented area, safe, quiet and can be a bit expensive (in comparison to other areas of Edison)due to the easy commute to NYC.
If you have specific questions, feel free to email me suzanne.green@cbmoves.com
This is one of the best area in Edison and very close to Metropark Train Station
http://maps.google.com/maps?f=d&hl=en&geocode=&s…
which is a plus
Metropark Train Station
http://youtube.com/watch?v=Npo6U9ueKMw
is big and closer to NYC, and Acela will stop there making business travel to DC or Boston very easy. My mother-in-law came back from Boston would get off at Metropark for us to pick up. Many friends visited from DC can just take Amtrak to Metropark Train Station.
It is very closed to JP Stevens High School
http://maps.google.com/maps?f=d&hl=en&geocode=&s…
that won #1 in NJ Science League Chemistry Competition in 2007 over hundreds of all other high schools in NJ
I already see some million dollar houses in the area sold for the best school districe in NJ
http://newjersey.craigslist.org/rfs/569010388.html
and to certain extend, people looking for NYC Train and best school district, and you got both here with the bonus of top 3 safest town in NJ...