Hi Gary,
This is Roger from Trulia. If "you" means trulia.com, at present we only show listings that are represented by an agent, and not FSBOs. There is more information about this policy on our FAQ page (link below). I hope this helps.

Yes I do. With my Buyer-Broker program (as described on my web site at
http://www.bayreal.com
). Whn I work for a client, I can show them any house in the county. I also search county records and off the market listings in order to get the best home and the best price for my clients. My 30 years of local real estate brokerage and appraisal experience give me extensive knowledge of the local market place.
Gary
That is a great question! When you say "you", I am assuming you are referring to Realtors. However, you could be asking that question to buyers, isn't that right.

Realtor answer first. 70% of lawsuits are filed by buyers. Which means 30% are filed by sellers. I have Errors and Omissions Insurance. I pay about $2000 annually for that insurance. In a typical transaction, there are two agents, each with their own "E & O" insurance. If "something" goes wrong, attorneys may go after BOTH agents.

Why is that important? Most unrepresented sellers (sellers selling on their own) do not have E & O insurance. So if I was to represent a buyer and the seller does not have an agent, I am by default representing BOTH buyer and seller, in fact, I am a Dual agent.

I was at a Association of Realtors seminar and the attorney said "Wanna get sued? Represent both parties".

So here I am, representing both sides. Sellers withoutrepresentation are requried to complete the same paperwork as if their home was represented by an agent.

In my office I don't close a transaction without ALL paperwork being complete correctly. So that means I am doing the work of TWO agents, assuming the risk of TWO agents, and only being paid for the work ofone.

National Association of Realtors studies show that a Realtor will sell a home for more than a Unrepresented seller will, in shorter time.

If your goal is to net the most (put the most in your pocket) at the end of the transaction, what is your best move? Usually, if you are selling, you are buying. If you are buying, are you planning to use a REALTOR? Probably. Why...because your want a strong negotiator, someone to prevent legal entanglements, and to save as much money as possible. So if the buyers agent brings the buyer over 85% of the time, why would you sell you home by effectively elminating 85% of your prospective buyers?

Would you enter into a major financial decision without consulting your CPA? There is a proverb that states "Wise is the man that uses the counsel of many".

Would you hire an agent with YOUR track record at selling homes? Probably not. I encourage you to carefully measure before you cut. Most Unrepresented sellers end up hiring an agent. so please, try it, then you will know how hard we work.

Good luck!
Keith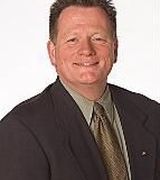 Contact