Unfortunately when it looks to good to be true it normally is, as with the home in question.

There is a potential you can buy it today, but the price listed is likely only for the back taxes or HOA fees owed and not the sales price. Sales price might be 50 to 100x higher.

If you are a first time home buyer now is a great time to buy though. There is FREE money from the US Government that I believe will be a once in a lifetime opportunity.

Bruce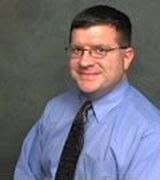 Contact
When there is a listing outside of MLS unconfirmed truth of description .
States Single Family Home, 0 bedrooms 0 sq ft. ? ! ? ! ? !
If I can assist you with search
CONTACT OUR OFFICE TODAY
972-699-9111
Lynn A. Crosby ~ National Featured Realtor
"...Specializing in Residential, Commercial Properties and Loans..."
Dallas Realtor -
The Michael Group "Dallas Business Journal 08' list top realtors"
Dallas Loan Officer - Homewise Lending
Dallas Real Estate Office: (972) 699-9111
Dallas Real Estate Website:
http://www.lynn911.com
60,000 listings Dallas homes for sale