Fascinating, and a good idea and use of space! Thanks, Kaye.
Two on a lot townhomes are literally two townhome style condos that share one lot. They each have a 1/2 interest in the land and most are either freestanding or attached at the garage wall. Land is very expensive in the South Bay Beach cities and this is a form of affordable housing for many homebuyers who want a newer and larger home with a small yard. Typically these units are 2200+ square feet and the front units have a patio and front yard while the rear units have a private back yard. This style of unit is very popular with younger buyers who need a yard for small children or pets but can't quite afford to buy a single family home.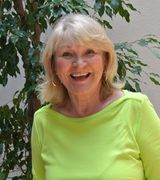 Contact
Redondo Beach has areas in North and South Redondo with South being next to the water. North is next to a town called Hermosa Beach. The two on a lot is a term well answered by Kay Thomas. Further details are the areas the two on a lot are in. Many of the new buildings are 2 on a lot so the home is trendy new big and great closet space. The yard is now a small one and usually mostly patio. In South Redondo there are some older areas of 2 on a lot that have one up and one downstairs. Those are not as popular as it has the apartment feel. The yard space is sometimes one gets the back and the other gets the front. Ave F is a street that has one side single family homes and the other side is two on a lot, or duplex was the term used at the time they built this area 1950's, and 60's. As you can see the term is a today word for an idea thats been around. Come on back to California. The sunshine is sweet.