BEST ANSWER
The average number of days for homes on the market has declined since the beginning of the year. The days on market (DOM)for single family homes that are for sale is 62. For townhomes it is 47.
The DOM for Sold properties is 52 for single family homes and 49 for townhomes.
There are currently 86 single family homes for sale and 26 townhomes in Manhattan Beach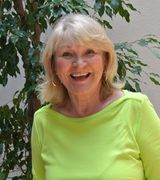 Contact
In the last 3 months there has been 106 sales for a total of 1956 days or an average of 18 3/4 days per listing. One was sold before it was put on the MLS. The longest ones were 428 dayis-sold $150,000 below original list price, 154 days-sold $100,000 below original list price, 141 days-sold sold $1,100,000 (yes one million one hundred dollars) below list price, 130 days-property had unpermitted additions/alternations, was landlock, and had no parking.

When looking at days on the market on the mls, there are two counters-one DOM and the other is COM. If a seller relist a property within a given period of time, the MLS continues to count the day and that counter is COM. The DOM counter is just for the current listing.

If I can help you, further please call me 310-714-0200 "The Old Pro"
Hi Laurie

Great question ! Lately in the Manhattan Beach market we have very very limited supply and we in the real estate business are witnessing some pint up demand in the beach cities w/ properties especially in good locations are being sold within 30 days also we are seeing multiple offer situations again.