Not every broker has a trust account. Many of us have the buyers deposits go directly to escrow.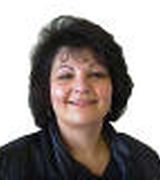 Contact
I believe that any "broker of record" must have a separate "trust" or "escrow" account. (Not typically required for agents.)

All the best,
Todd

Don't know about anywhere else or what exactly is meant by a trust account. Here in Virginia the broker must maintain a separate escrow account to hold money that does not belong to the company.