BEST ANSWER
Rent control refers to laws or ordinances that set price controls on the renting of residential housing. It functions as a price ceiling. Typically there is a maximum amount per year that rents can be raised regardless of what the market rates are.
Rent control programs were instituted in residential buildings constructed before 1947 in municipalities that have not declared an end to the postwar rental housing emergency.

The person must have continuously resided there since 1971. There are plenty of exceptions to this.

Actually on many leases in prewar buildings, they must state the "maximum legal rent" which is usually an outrageously high number. but I believe that is because the unit is technically still "rent controlled".
A rent controlled apartment is a condo that will never hit the market, never reach it's full market potential, and always be a good deal for whomever rents it...as long as they like the area in which it sits.
You can rent a rent-control unit duriing the week, then purchase a nice mountain hideaway with what you'd pay for a home.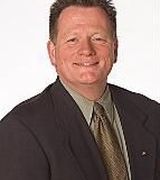 Contact