JP-

The first thing you need to do is get qualified by a reputable CA lender. I recommend going first to your local bank, then to a local mortgage broker....see what the best deal is....as well as your price range. I am more than happy to recommend folks to you if you need it.

Choose your lender carefully. Countrywide has been purchased by Bank of America...you may as well go directly to Bank of America in that scenario.

You don't need a lender specifically located in Tracy...any reputable lender in CA will be OK.

There are a lot of opportunites in Tracy right now....a lot of bank owned homes on the market priced to move quickly. (I am in the process of closing a fairly new 4BR/2BA for $300,000!)

Good luck! It's a great time to buy!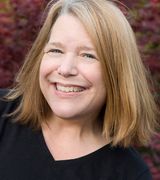 Contact
Hello J.P.

If you haven't already purchased your home in Tracy. I recommend that you contact Joe or Stephanie at Countrywide and they will be able to assist you with your needs and then you will be able to know how much home you can afford and they will only take a few minutes of your time. They have both been in the lending business for over 20 years and are very prompt with their clients. Here are their phone numbers Stephanie's is 209-765-5115; Joe's number is 209-818-6282 their office number is 209-571-4917. please let them know that I recommended you and let me know how things went. Best of luck to you.
In my opinion the best way to do this is to contact me and I will have my lender Alex Alvarez, from National City Mortgage, contact you. He is very trusted and one of the best lenders in Tracy, Alex has had a working relationship with my dad for about 15 years. He would ask you a few questions about your income and expenses then give you a quote. We do a lot of business together because he is honest and creative. At the same time is to start getting an idea of the prices of homes in the areas you would like to live or could consider living.