I have heard that lenders are catching on to this. They know what is going on in the market. They also know that people are doing this. I know of a few borrowers that this backfired on. I don't think it is ethical for a mortgage person to do this anyway. On the loan application you still have to deal with the home on the 1003.
Good article but I wanted to point out a few things. California is a non-recourse state but only on the purchase money loan. any refi and its recourse all the way. Second lenders can verify the rental amount, so if I declare that the rent will cover 75% of the payment and I'm lying then it is clearly fraud and these people should be prosecuted not written up.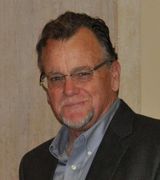 Contact
Greetings,
Thanks for the posting....Great Article.

A common sense approach to mortgage modifications, actually selling some of the short sale requests and all things not = GREED could shed some light at the end of the tunnel. But for now, survival of the fittest.

The article Reads to me like the visual of watching a dog chase his tail.