Hi there,

Yes, this is a pretty quiet neighborhood. I'm an agent with Coldwell Banker & have lived in Eagle Rock for the last 18 years & know the area well. This property is on a quiet street right by Occidental College, and away from Eagle Rock & Colorado Blvd.'s, the main thoroughfares of town. I visited the property this past weekend & toured the inside, and it is a spectacular place! If you would like some more info about it, or would like to arrange a time to see this property, please email me at john.barry@coldwellbanker.com, or call me at 323-810-7976. I would be more than happy to help you out.

Thanks, have a good night...

John Barry
Coldwell Banker Residential Brokerage
15490 Ventura Blvd.
Sherman Oaks, CA 91403
Cell: 323-810-7976
Email: john.barry@coldwellbanker.com
J
Quiet is a relative term. It is higher than most homes, more expensive, and has a larger lot. With those facts I would say that the building density is lower so in comparison to most areas I would expect less traffic. both vehicle and pedestrian.

Hope that is helpful.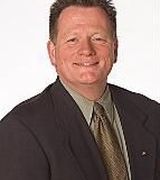 Contact