It really depends..I would need more information. obviously being run down it makes it more difficult to get a good market price. Iam not sure what your condo is worth in good condition or how badk it is.....I would like to help if you would like to call or email me..
Jen
Thank you for your post.
Let anyone know your level of motivation (except your Realtor) when it comes to selling.

What you need is a sharp Realtor that can assess your situation, look at the property, the local market trends and vales, then offer your alternatives. If you need to talk to a top Realtor, I'd be happy to arrange for you to speak to a great Realtor in your area.

My rule of thumb is to always net my sellers as much as possible.

Keith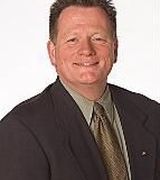 Contact
I would be happy to help you with this sale, but I want to know where your condo is and see it before I can determine the value, based on recent solds in the area. Contact me through my email, GailNash@kw.com. If it's priced correctly, it will sell quickly. Thanks for this question.