Hello Porter,

Sorry to hear things are not working out here as hoped, I admit I have only been here 2½ years, and it was a lot different here than in Central Florida.

Bruce has really covered all the major issues you could face by selling so soon after purchasing. I would like to add one other thing you may consider. Lantana has a very good rental demand, and good occupancy ratio. I myself am not a fan of renting out what was a primary residence, but drastic conditions can call for drastic measures. Many times you can pad the rent amount enough to cover a mortgage, plus get security deposits for pets, or if it has a pool.

Which ever route you choose good luck, and feel free to contact me with any questions, or concerns.
Porter,

You may have a prepayment penalty on your home loan. You will need to check with your lender about this.

You could have some capital gains depending on what you do with the money, although my guess is you will likely have a capital loss, unless there is something very unusual with your purchase/sale. You will have to ask your tax advisor how you can perhaps account for that loss for any tax savings.

If you are in Lantana, also remember you have the deed restriction that I believe costs you 1/2% of your sales price to go to the educational foundation.

If you don't escrow your taxes or have not escrowed enough you could also be liable for some property taxes. This can be an issue if you purchased a new home.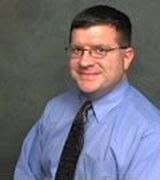 Contact