Lynda,
What does your realtor say?
All properites are basically "as is" with no implied warranty in my opinion.
I think what they are telling you is that it is an old house and they don't want to do any repairs.
I have often negotiated around this "as is" information anyway.
Let's say they tell you it is "as is" and you agree, then you do your home inspection and find out it needs a new roof and you cannot get insurance without the new roof. That might be a case then where the seller is then willing to put on a new roof to get the house sold. If you have an option period you can always try to renegotiate or back out during the option period.
I don't remember ever seeing a seperate "as is" addendum other than for foreclosures. Is it a promulgated form or have they drawn it up themselves. Please tell me you are using TREC contracts and not something from an office supply store or off the internet.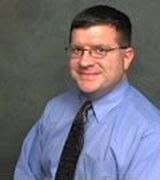 Contact
Hi Lynda,

The Sellers don't want to make any repairs, so they want you to agree to purchase the home "as-is". If this is a home you are serious about, have your Realtor negotiate a purchase price of f the sales price that reflects how much money you estimate you might have to put into it. Also, make sure you get an option period. During this time is when you should have your inspection(s) done and if anything comes up that you are unhappy with, you can walk away from the deal without losing your earnest money. You do forfeit the option money, but it's well worth having that security knowing you can walk within that time period. And, if you end up going through with the sale, the option money will be credited to you at closing.

Hope this helps!
Good luck,
Marcia