Hi Nina,

Yep, sorry that is $18,000 per month for rent! There are actually quite a few high end Ross homes available for lease now in the $10k+ per month range, though very few have actually rented in the last few months. The high end rental market in all of Marin has definitely taken a hit in this economy.

If you are curious to see other rentals available in Ross and the rest of Marin you can check out our Marin rentals website below. Don't worry - there are plenty of rentals available for lease UNDER $18k in Marin!!!

Feel free to contact me and my team if you have any questions. Good luck!
Hi Nina Driver:

Sorry to disappoint you, but the price quoted $18,000 is the monthly rent for the house. This is not the sales price. It requires a one or more year lease agreement, security deposit, etc. Ross location and Ross schools do commend a premium.

If you would like to buy properties in Marin County, please do let me know. I will be very happy to help you!

Best,
Sylvia Barry
Marin Realtor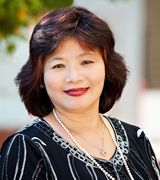 Contact