Cindy
, Home Buyer, Cuyahoga Falls, OH
WELL THAT IS WHAT I THOUGHT, BUT ANOTHER REAL ESTATE AGENT TOLD ME THEY HAVE 30 DAYS TO BUY IT BACK FROM THE BANK OR SELL IT.

AND THE BANK IS HAVING THE TITLE PUT IN FREDDIE MAC. AND FREDDIE MAC SAYS IT IS IN REDEMPTION PERIOD AND LASTS ABOUT 6 MONTHS DURING WHICH TIME THE OWNER CAN BUY IT BACK.

IT ALL SOUNDS CRAZY TO ME!!!!!!!!!!!!


THE COURT HAS TO PUT THE FREDDIE MAC ON THE TITLE AND THEN SOMEBODY HAS TO FILE IT. UNTIL THAT IS DONE IS THE TITLE STILL IN THE NAME OF THE OWNER I WOULD THINK???????????

More questions and answers on shortsales and foreclosures at the site below.....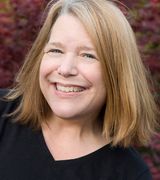 Contact
Cindy,
It sounds lke the Bank bought it back. at the Sheriff;s sale. The Seller no longer holds title if it had gone to Sheriff sale. He can't sell it if he doesn't hold title.