If the yards are neat and clean, the cars that are parked in the driveways and streets look like they run, if there is very little or no graffiti, very little or no garbage strewn about the street or in peoples yards, if the houses look like they are well cared for and properly maintained, if the people smile and wave at strangers and neighbors, then it might be a good neighborhood.

IF most of the yards are full of weeds, dead grass, overgrown vegetation; if the cars look like they haven't been drivable for years, if there is lots of graffiti and garbage loose in the yards and on the street. If residents give passerby hard looks; if most of the houses look like they are about to fall down, then it might be a neighborhood with very low home prices. Some people are willing to make the trade off for a very low price.
Others will pay much more for the first type of neighborhood.

You can drive, walk or bike around. You will be the best judge. You will make the decision to pay more to live in the better neighborhood or less for the one that is not.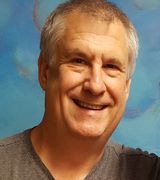 Contact
Elizabeth is right: what do you mean by "good neighborhood"? We'd hate to assume we knew what you meant when providing you with information.
Is safety your biggest concern? You can check out the Sacramento Bee's CrimeMapper tool online here:
http://www.sacbee.com/crimemapper
Are schools a big priority? Explore schools in 95820:
http://www.greatschools.net/search/search.page?search_type=0…
And, of course, sometimes looking at homes for sale on a map is the easiest way to get a feel for an area (and tells you what you get for your money--which can also be really revealing):
http://www.forsaleintahoepark.com/real_estate/map/
I hope this info helps!
Rob McQuade, ABR, REALTOR®
McMartin Realty | 2031 K St Ste 100 | Sacramento, CA 95811-4253
Tel (916) 444-7577 or Toll Free (866) 720-CITY (2489)
Fax (916) 444-7977