There is more information needed from you here. East Texas is bigger than some states and Low crime is a relative statement. Most rural areas have little or no crime except traffic violations and an occasional petty offense. This is very low crime, but east Texas has a range of Big City to open country with very low populations. River frontage, lake frontage, resort, golf coarse, rodeo and much more. Whats important to you, do you recreate, raise cattle, like open feelings like small town, like golf? I love Paris Texas and some of its features. Maybe you should search out a few towns and come give east Texas a look. I have been to LA several times you could drag me there with a team of Texas mules. so come on down and see what family friends and hospitality is all about.
Lots of nice places, depending on what else you need?

Paris is nice....Marshall....Canton....Tyler are all nice.....that's if you want to live in the city. There are also lots of nice places in the country too.

In my opinion they're all low crime and quiet compared to LA, but sometimes this is in the eye of the beholder.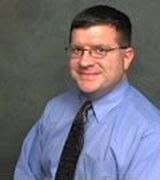 Contact