I live in Purley , TX IN A3-BEDROOM2 BATH frame home, set in the center of 5 acre heat/air and a , Purlet Tx is a small quiet community approx. 5 miles outside of Mt. Vernon which would require you to pay city taxes as well county and school taxes, I just had my home looked at by a realestate person 1,500.00 a yr for Insurance, 600.00 a yr. for school and county together. I know a very nice realestate ladythat ;ives in a sma;; cpmunity around here, very knowledgeable about
property.e-mail addressis is bwmoris @peoplescom.net

Lots of nice places, depending on what else you need?

Paris is nice....Marshall....Canton....Tyler are all nice.....that's if you want to live in the city. There are also lots of nice places in the country too.

In my opinion they're all low crime and quiet compared to LA, but sometimes this is in the eye of the beholder.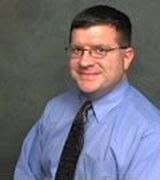 Contact