Remember to put the talking house number on all your advertising. Many times, I see only the sign rider in the yard or on a flyer, but not on any of the other online or offline marketing tools. And, the #1 mistake I see with the talking house or any other marketing tool is that agents aren't answering their phones. Buyers don't leave voice mails. They want info when they want it, and they are willing to call. But, if they get your voice mail message and not you or some other live person, they will move on. We should not let technology replace personal service. This is still a service industry.
I agree, you need to put enough information on the recording to make the people want to call and come in, dont oput too much and make it all postive information. also make it more about teh house and less abouyt advertising you or your company.
I think you have to give a reason for people to call, not just housing information. "To get information on this house and how to save thousands on any house you purchase call....." "To get the latest pricing and tips on how to avoid the biggest mistakes homebuyers make when purchasing...."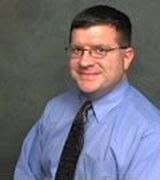 Contact