Chris
This can be confusing. You are not going to find a house for $20K. You know that old saying.."if it sounds too good to be true"...

If you will let me know where you would like to live I would be happy to help arrange the referral of a great Realtor that specializes in your area of choice.

In my area it is still a very strong buyers market, as is most of Southern California. You have your choice of buying pre-foreclosure listings, foreclosures, short sales, or just plain old homes. Let me know how I can serve you.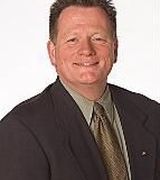 Contact
What you're probably looking at is the amount owed to the bank for one of the loans. Many services pick up these amounts and show them as though the property is listed for sale for that amount, when in fact it is not. These pre-foreclosure homes will either be sold as short sales at a price closer to fair market value, or they will be bought back by the bank and sold as REO's.

Pre-foreclosures that are reported in this manner are NOT currently listed for sale, they are just homeowners who have received notices of default. The services who post these as if they are listed for a sale are just creating more confusion for home buyers.