Hello Chris:
This is a GREAT time to buy in Novato, which is the northmost part of Marin County. Our market has soften a lot during the past year and is in a solid buyers market; you can buy some nice houses in Novato with fabulous neighborhood schools. .
Market wise, although Novato if relative affluent, it has also been affected by the recent mortgage woe and we have some foreclosures, short sales along with the difficulties in getting mortgages, this has affected the prices of homes here.
As far as Novato the town is concerned. We love our town, especially if you are an involved parent. I just went to the 6th Rock and Blues by the Lake concert - a whole day event masterminded by a caring music parent (who happens to be a song writer), and has become a huge annual fundraising event for Novato Public schools. Three stages were set up for middle to high school bands / choirs to perform and compete. The big stage are famous musicians / Rock and Roll bands who donated their service for the cause, and local restaurants donated their food/service also to help with the cause. The kids love being there and truly enjoy this safe and fun whole day event made possible specifically for them.
http://www.sylviasellsmarin.com/6th+Annaul+Rock+and+Blues+By…
This is also a town surrounded by open spaces, with 5 creeks run through, tons of hiking and biking trails, grogues weather, wonderful parks and rec programs for kids, a lot of extracurricular activities - huge, leading music programs, swimming, tennis, dancing, acting, horse backridding (yes, we have horse properties also), debate, robots, ...,etc.
Not to mention the Trader Joe's, new Whole Foods, farmers market, organic foods in supermarkets, local grown vegetable deliveries.
And the schools - Forbes magazine rated Marin Schools Best Education for the money, ,
http://www.sylviasellsmarin.com/Forbes+Rates+Marin+Schools+B…
And of course, I always want to include this link ..
http://www.sylviasellsmarin.com/Novato+selected+as+Best+Affo…
And now, it is even more affordable. It's difficult to get in Marin, and this is the best time to buy here, with lots of patience, you will get a great house at a great location in a wonderful town.
Give me a call and I can sit down with you and chat about Novato. I would also love to show you and help you explore the various areas in Novato, all with it's own characteristics.
Look forward to hear from you!
Best,
Sylvia Barry
Marain Realtor
For All Your Real Estate Needs in Marin County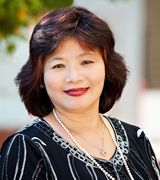 Contact