Hello Lookyloo. In CA, we use a short sale addendum that allows you to choose an option which specifies that the deposit check will not be placed in escrow until the written bank approval has been secured. Furthermore, all timelines commence upon written approval of the offer by the bank, which means that you don't do your inspections until the approval is available. The short sale addendum also specifies a date by which the short sale approval has to be available. Once the seller signs the contract, you and the seller have a legally binding purchase agreement that is contigent upon the bank approving the offer by the date specified in the short sale addendum. Theoretically, you as the buyer are bound to wait until that date and you should not cancel the agreement prior to that date, but many times that is not followed. Buyers cancel all the time and the sellers just sign the release because they know that they have nothing to gain from refusing to sign the release. You can always keep the time for the approval short and grant extension if you don't want to be bound for a long time. If I were a short sale buyer, I'd reserve the right to cancel the agreement any time prior to the bank approving the contract. That will give you the flexibility to make offers on other properties while you are waiting for the bank to process the short sale.

Good luck to you.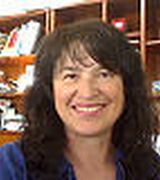 Contact
I would like to know the answer to this as well. Is there something you can put into the contingency that would allow you to accept another offer, and get out of this? (does it imply that you would lose your earnest money in the case that they accepted your offer?)

Is there any way to put a time limit into an offer? That way you could be assured that if they don't accept/reject within a specified time-period, you are free and clear.