Hi Amir,

I am a realtytrac member and service its clients. That $13,909 can represent either the past due amount on the homeowner's loan or the amount of the loan the homeowner has defaulted on. More than likely the $14,909 represents the past due amount on the loan.

Realtytrac provides info on homes in which a notice of default has been served.

The $13,909 is not the sale or market price for the property. Also, just because the property is on Realtytrac does not mean it is for sale.

Your agent will help you determine whether the property is worth pursuing.

Gary Gukassian
Beverly Realty
818-303-4093
Amir
The property is not listed for sale at $13,909. RealtyTrac buys data from sources and the data usually reflects the amount of a recorded debt, generally a mortgage. They also list properties where a Notice of Default has been filed, noting the outstanding mortgage owed. This presents a lot of questions for people that look at the properties that they are "presenting".

Sorry for the confusion. That property will be listed and sold at market value.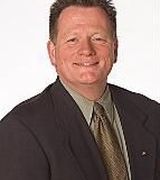 Contact