Laura
There are a couple of issues here.
First, when property is owned the type ownership is called "tenancy". Depending upon how the deed is structured changing who is a "tenant" might be simple or complicated.

When tenancy is discussed there can be legal ramifications, particularly when it comes time to sell. So the first poster is absolutely correct. It is not only changing the name, but HOW they share the ownership is very important and may also have probate issues connected with it.

Good luck.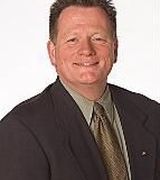 Contact
Laura,

Contact a real estate attorney for this type of action.

Good luck,
The "Eckler Team"