You have several choices before you
1. Sale to an investor and have them clean and update too make a profit
2. Clean and update yourself and you make the profit ( how ever talk to a professional an Agent or Appraiser you don't want to over do it which means put more money in the property that you can get back out
3. sale FSBO like it sets but a sign in the yard will not work try a FSBO site it needs to be seen

I work the area give me a call if you have any more questions.
Tracey
I see the sale of your property in two areas:
First, you need to find a Realtor that has experience marketing homes similar to yours. The number of buyers that are looking for this home is small compared to "standard homes" so you need a Realtor with a marketing plan with maximum exposure, a Realtor that can attract buyers to properties and more importantly, has excellent relationships with other Realtors who have buyers.

Second, when you have an older home that needs work, you do have a couple of options:
1. Sell as it...and get less, take longer to market...it may never sell.
2. Clean it out. An old home that is CLEAN will sell faster for more money that the same home filled with cluttter and filth.
3. Clean it, do SOME repairs and painting, particularly the FRONT of the home (curb appeal and entry) to give the buyers a glimpse of what it could be like. Some light staging in those areas, coupled with professional photography, will help a great deal.

If you need a top agent to interview contact me via my Trulia profile and I would be happy to arrange it.

Good luck. Sounds like a neat home.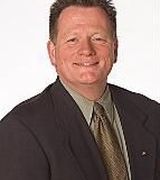 Contact
We just bought a house after looking at over thirty homes in two weeks. We bought into an establish community where most of the houses were built in the early part of last century. We saw houses that had great features but never sold because of clutter and out of date decor. Then we encountered "homes" that had less rooms and few extras, but they were visually more inviting. Usually these houses were updated and then staged by professionals. This can be expensive, but costs are often recovered by a quick sale that is closer to asking price.

However, this can be a great DIY project for you and your friends. I have done this with people over a weekend.

The goal is to clean up the space with as little cash as possible. A fresh coat of paint and fresh wood floors will sell it quicker. If doors, woodwork or cabinets are unslightly, paint them white. They even make paint for appliances and fixtures.

Place just enough cute furniture in the house to make people want to live there. Stage living spaces so that there is little left to the imagination. People want to see where they will sleep, eat and entertain. Great pieces are found at thrift shops for next to nothing if you look. I have borrowed pieces from my own house or a friend's home. Stay neutral on furnishings and keep it minimal.There are tons of articles on staging on the internet.

This may sound strange, but I have always made sure that there is an obvious place to watch television. In my neighborhood, no man would buy a house without a place to put his television.

Make sure you fix anything obvious or missing like a stair or door knob. Spruce up the yard with a good hair cut and annuals and you are good to go. Flower pots on the porch and fresh buds in vases on tables are icing on the cake.

Now, you can call three realtors for a market analysis.