Brandon,

I think you are looking for a service to purchase your home. Am I correct?

We have a sales program where we list your home and if it does not sell in 180 days we buy it for no less than 90% of the appraisal value. Does this sound like something you are looking for?

If I'm on the right track feel free to contact me for more information.

James Dudley
ERA Sunrise Realty
678-781-7418
james.dudley@era.com
Brandon,

My advice would be to work with a buyer's agent to represent you and to show you ALL the properties, not just their own "listings."

Homevesters has a great model, but you need to do some research before jumping on board with them.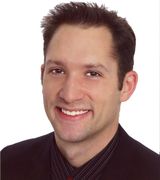 Contact
HI Brandon,
What are looking to do exactly? the more information you can provide the better we can assist you.
Thank you so much.