FIRST: Consult an attorney! Don't take my advice or anyone else's advice as Gospel without first confirming it with a lawyer, which I am not.

That said...

California is a non-recourse state. That means that If the loan that you're not able to pay is a purchase money loan (the loan that you origianlly purchased the house with and not a refi), and if the home is your primary residence, then, if you experience foreclosure, the lender cannot seek a defficienct judgment for the difference between what you owe and the amout the lender recovers in foreclosure. Why am I mentioning foreclosure if you're planning a short sale?

Because you can use that as a negotiating tool when you talk with the lender about the short sale. You could tell the lender that the terms of the short sale must result in full satisfaction of your debt, and that you want a written commitment on their part not to pursue repayment of the unrecovered amount.

If they balk? You could tell them you'll just let it go into foreclosure, which will likely result in a greater loss than the short sale would result in, and then they would be unable to recover the difference. Technically, it takes a minimum of 111 days from the time you default on your loan until the bank can sell the property in a trustee's sale. In reality, it usually takes a lender somewhere between six and nine months to complete that process. It's in the bank's best interest to work with you on the short sale that you want.

Also, as others have said, before your lender will grant a short sale, you'll need to prove to your lender that you have a genuine financial hardship that prevents you from repaying the loan.

Feel free to email me if you'd like to talk about it more.

REMINDER: CONSULT A LAWYER!
Nene
That is an excellent question.
When you conduct a short sale, you are asking the lender (usually an investor also) to take a loss on an investment that they made in good faith. You can understand that the lender's job, as the asset manager, is to minimize the loss, so they expect the owner of the property to participate in the loss.

Participation comes in different forms. They will want to see an financial statement, including all assets and liabilities. Assets including other real estate, as well as financial investments, 401ks, stocks, bonds, savings accounts, but also collectibles, valuables, cars, boats, etc.

In some cases, depending upon the amount of the loss, offering to take a promissory note for all or part of the shortfall might be a strategy that will protect your credit.

To your question, if there is equity in this property, they have potentially the right to find a way to get at it.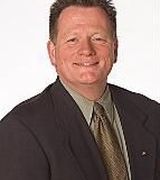 Contact
Nene:

In order for you to complete a short sale, the lenders will need to look at all of your assets. It is a very invasive process – they will want to see absolutely everything. If you are on title on another property, and there is equity in that property, they will typically look at it as an asset, even if you do not live there. Since your brother purchased 8 years ago, I'm guessing there is equity by now.

You need to talk to a good accountant and a real estate attorney. It does not always make sense to do a short sale: they can advise you as to the specifics on your home and help you evaluate your options. You also might want to examine the various ways for getting off the title on your brother's home.

We've helped a number in short sale situations: we'd be happy to meet with you. We can also provide references for the various other professionals you will need to assist you.

carl@carlmedford.com