Hi Angela:
Unfortunately, according to the Trulia community guideline,
http://www.trulia.com/guidelines/
you should not be entering your contact info on your answers like you have done so far because Trulia is a site to answer consumer questions and not a site to solicit at business by putting down your contact information on every question you answered.
What you want to do is to make sure you edit your profile to provide your contact info, links, background, etc. Then by provide consistent quality answer to the questions, the consumers will search out for you if they like your answers and your working style. They are very savvy, they will find you when they want to.
Sylvia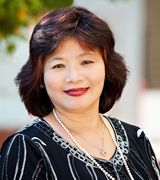 Contact