You need to confer too the contract I hope you have between 3 of you. That will state how dissolve your ownership in property. If all else fails consult with a real estate attorney who can draw up legal contract could be where she pays you $xxxx per month over certain time period for a buy out. However you cant remove your name from title till paid in full.
http://www.lynn911.com
http://www.homes-for-sale-dallas.com
Hello Zoe. It's a tough situation when you co-own with someone who does not want to sell as you can't sell the whole house without all owners agreeing. If you really wanted to push for a sale, you'd have to go to court and that would not be good for your relationship with your aunt and uncle. I am wondering whether you know someone who'd be able to mediate between you and your aunt and uncle. If they were to agree, they definitely could buy you out and that would certainly solve your problem as long as you can reach an agreement concerning the price. Good luck to you.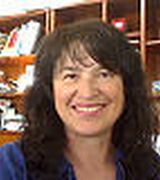 Contact