BEST ANSWER
Hello Kathleen. Yes, it can take a long time for mortgage companies to respond and the slowness does not always make sense since short selling can many times be also to the lender's advantage strictly from a loss mitigation standpoint. There's no question that the lenders will lose money, the only question is how much and many times they lose more when they take the property back in foreclosure. While I understand Nervous' sentiments, loss mitigation should not be based on an emotional reaction to being wronged. The lenders' actions should be based on what's best for their investors. Banks would not have money without their investors and I think they owe it to their investors to everything they can to mitigate the loss and processing the short sale requests as fast as they can is part of that duty. The "we don't care" attitude that we encounter from short sale case workers is what gets to me. I think the pressure will have to come from the investors. Just like corporations will respond to pressure from their share holders, the lenders will respond to pressure from those who keep their doors open.

In CA, Governor Schwarzenegger just signed a new bill that will require lenders to contact home borrowers to explore loan modifications by phone or in person before starting foreclosure proceedings. Here's the e-mail that I received yesterday concerning the new law:

"Schwarzenegger signs mortgage bill
By Kevin Yamamura - kyamamura@sacbee.com
Published 12:07 pm PDT Tuesday, July 8, 2008
Mortgage lenders must contact California home borrowers to explore loan modifications by phone or in person before starting foreclosure proceedings under a new law Gov. Arnold Schwarzenegger signed today.
Senate Bill 1137, which takes effect immediately, prohibits lenders from filing a default notice until 30 days after contacting a borrower or making legitimate attempts to do so. The new law by Sen. Don Perata, D-Oakland, also requires that tenants receive 60 days' written notice to vacate a property once it is foreclosed.
The Senate in January killed an earlier Perata bill that faced intense opposition from the mortgage industry and had stricter requirements, such as a face-to-face meeting between borrower and lender. The bill signed Tuesday, SB 1137, did not face opposition and had bipartisan support.
Perata and Schwarzenegger said today that the law will help stem the tide of foreclosures in California by forcing lenders to contact home borrowers before starting costly proceedings. They suggested that early communication will encourage both parties to explore payment modifications that avoid foreclosure.
"Losing a home to foreclosure is a financial and also an emotional crash that takes sometimes years to overcome," Schwarzenegger said. "Foreclosure not only devastates families, but it hurts neighborhoods and it depresses our economy and our budget, and we lose a lot of jobs, of course."
The new law also enables cities to impose fines of up to $1,000 a day on property owners who do not maintain vacant homes purchased in foreclosure, a tool aimed at preventing blight in hard-hit neighborhoods."

We'll see if the law will have the desired effect. While it may be a step in the right direction, I think lenders can easily claim that they tried to call the borrower and could not get a hold of the borrower. We all know that people who are behind with their payments stop looking at their mail and don't answer phone calls from their creditors. The 60-day notice to vacate will most likely just result in lenders offering a little bit more cash-for-keys money to entice the tenant to move out sooner as having to wait 60 days before they can put the property on the market will most likely cost them more than what it would cost to give the tenant money to move out.

I personally think that he new bill is just a drop in the bucket.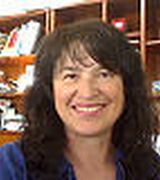 Contact
This kind of thinking is so fundamentally wrong. The only person "Forcing sellers into foreclosure" are the sellers themselves who cannot live up to their end of the contract.

If you lent me $100k yesterday and then I came back to you today and tell you that "On second thought, I cant really afford to pay you back all $100k, I'll give $70k instead and we'll just call it even. Okay?" Would you jump at the chance to say yes to that offer, or would you maybe be annoyed and wait and see what other options you had so that you could make an educated decision? And now you're suggesting that given this scenario I should sue you because you wont take the $70k and call it even?! Crazyness.