Heather
I don't work your market (disclaimer) , however, I do have some advice.
In almost ANY market, homes sell closest to asking price in the first 30 days of market time.
You need 10-12 showings to get an offer, maybe 20-24 in a slow market. and maybe more in your market.
Check out the stats below from Trulia. Over 300 homes sold from April to January. Homes that sell in the first 30 days sell closest to asking price. In my mls, about 25% sell in 30 days, the rest sit and lose value.

It looks like your values are declining, so you are better off selling now than later. The market will not let a home sell for less than market. PLus, once your home has sold, then you get to leverage the sellers and get a great deal...you'll lose a little on the sale, but make it up on the purchase.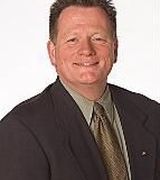 Contact