Kristin
, Home Seller, Arlington Heights, IL
I guess this is confusing. My question about getting my tenant to purchase the rental property is separate from my question about the situation in Pittsburgh. Basically, my husband has a property in his name only that he's trying to get rid of in Pittsburgh and I have a property near Chicago in my name only that I'm considering selling. I bought the condo near Chicago less than a year ago and have been renting it out. Since my husband and I are planning an eventual move to Texas and don't particularly want to manage long distance, I asked the tenant if she had any interest in buying the property. She said yes because she doesn't want to move. I don't know exactly what to do now. She has only been in the country 6 years, speaks broken english, and doesn't really have any credit. I don't know if I need a realtor now or just a mortgage broker to see if she can get approved. Or, maybe it's a better idea to just hang on to the property a while longer so I don't have to pay taxes on any gains from a sale. The real estate market here has depressed rent prices and I'm coming out of pocket about $150 every month, which isn't a big problem for me, but means this isn't working out as a very good investment. I can potentially bump up her rent but I doubt I'll ever come out on top with taxes always going up, etc. I would eventually like to make money off this property and I think my tenant would agree to a price that makes that possible so long as she can get approval. Just want to know the first step to take...

Kristin
Gee, I just answered a question from a Kristin in Arlington. Yoiu said that you evicted your tenants?
I am sorry, and do not want to sound mean, but you are kidding?

So you have been trying to sell without professional representation (assuming this is the same property in your previous post)
You are dealing with YOUR CREDIT. IMHO you should not risk damaging your credit without consulting a professional who can analyze your situation, provide you with alternatives, then, if you want, opt to go it alone. However, it sounds to me based on your previous post it would be foolish and potentially cost you thousands of dollars, PLUS damage your credit. And if you have other assets, they could be at risk also.

Do yourself a favor. Talk with a Realtor TODAY.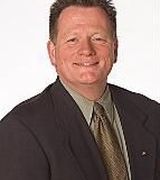 Contact