I know of an agent in California who uses his church bulletin as one of his major media outlets and sees a huge return on it. As Elvis points out the marketing 101 aspect, this is called "Swimming In a Blue Ocean" in contemporary marketing terms as opposed to "Swimming In a Red Ocean." Blue Oceans are open, virtually empty spaces where your customers are and your competition is NOT. Red Oceans are typically full of your competition vying for all the same clients (like newspapers, bus benches, etc.). If there aren't other agents in there, jump into that Blue Ocean and swim like crazy! Good idea, Hyuflg.
I come from a marketing background, and in marketing 101 they teach you to advertise where no one else is advertising.

If you're not seeing other agents advertising in the parish bulletin, it might be a good choice. Go ahead and give it a try. Print ads do not give direct immediate results, so plan on giving it some time to prove itself.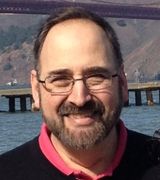 Contact