Curt
, Both Buyer And Seller, California
It completely depends on how the contract was written. However, if you funded the escrow with money that was intended to repair the deck, then that money *should* be released to you. I imagine the intent from the buyers agent was to insure there were sufficient funds to repair the deck after the sale (since you couldn't make the repair during the winter), so you set up the account with your money. Now, who makes the repair? Depends on what the contract says, but if the buyer is already occupying the house...I would think the agents would have negotiated for the buyer to repair it (with your money from the escrow account). Having said all that, CHECK THE CONTRACT. It could very well say that you are responsible for the repair...EITHER WAY, as long as the money in the escrow account is clearly marked for the repair then neither agent or buyer should reasonably expect you to make the repair out of pocket...(without using your escrow money).

How were the documents written? That is, on the sales contract, who did it specify would perform the repairs? Your understanding (that the purchasers would perform the work using the funds you'd put into escrow) is the way it's usually done. But it's possible that somehow it was written so you'd perform the work.

Is it possible that your husband was told that it was his responsibility to present evidence that the work was done to the satisfaction of the buyers? In that case, the settlement company may have been trying to say that it couldn't release any remaining funds until it was provided a statement that the work had been done.

Go back to your real estate agent and ask how the documents were written. Or examine the documents yourself; the answer should be there.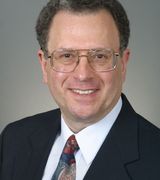 Contact