Tav67
, Renter, Kingsport, TN
I rent a home in Sullivan County with the intent to eventually purchase it and, back in March, my deceased brother's wife called and asked if the third floor apartment was still emplty because she didn't have anywhere else to go. She is 31 years old, has a son by my brother, and showed up pregnant with her third baby due at any moment. She came here from Pennsylvania because her family no longer wanted to help her.
The agreement was that the household bills were split evenly between the adults in the house. By household bills, I meant rent, water, electric, and a bundle package that includes phone/FULL cable/wireless Internet. There was no lease/rental agreement between the parties. I am a renter, not an owner, so it would have been illegal for me to make one up and give it to her.

A week after she moved in, she informed me her boyfriend would be here the following week from Nebraska - on a Greyhound bus that SHE paid for! I told her he had to pay his fair share or he would have to go.
She had the baby, another boy (this makes 3 by 3 different father's) and refuses to take birth control because she does not work and continues to live "off the system" Oh, and my deceased brother's money from which she recieves a check for my nephew and one for herself.
It has been four months now and there has been nothing but drama, arguing, and fighting going on between them since he got here - and they hang out in my part of the house, so we are forced to hear it, day in and day out.
He has applied for and gotten three jobs since he's been here - and lost each of them over one reason or another.

When she came to me the other day to pay "their" part of the monthly bills, she was short $50.00. Mind you, it wasn't a mere $50.00 that finally made me blow up - it was the fact that she has been paying her boyfriend's way with MY DEAD BROTHER'S MONEY and they are receiving over $600 per month in food stamps (and she isn't telling that he lives with her). I am disabled and make too much money for any public assistance, so it makes my blood boil that she is abusing the system, when they are both fully capable of working! All the while, complaining that she is broke! I told her, if she weren't busy supporting a man with my dead brother's money, she'd have money in her pocket and her children would have everything they need to go back to school!

I waited until the next day and called my landlord to inform them of the situation. They were here in a matter of hours, giving them more than a 30-day notice to move, even though they have no lease/rental agreement.
Needlessto say, she is furious. I love my nephew, but I refuse to be taken advantage of, have the owners of this home be used, and am, quite frankly, sick and tired of hearing them fight constantly. All three children should not be subjected to it, either, but that is beyond my control - unless I call social services in to take a look at how they are being raised. They are never allowed outside, instead, they are forced to watch television all day. The baby stays in a car seat for the majority of the day, as well...and SHE doesn't care for them - everyone else around her does.

The bottom line to this story is that, without a lease, yes, you can be evicted and Tennessee law does make the landlord give a 30-day notice, unless it is stated otherwise in writing.

Now I can understand why her own family refuses to help her! It's time to step up to the plate and be a 31 year old mother to your children instead of being a 31 year old baby-maker for the taxpayers to take care of!

Consult with an attorney who knows landlord-tenant laws in Sullivan County. Such laws vary not just by state, but by city and county as well.

I'm not a lawyer, and I don't know Tennessee law at all, so this definitely is not legal advice. However, if you have no lease, then you are in a weaker position than if you had a lease that spelled out the rights and responsibilities of each party.

Further, you don't say whether you're living with your parents or in a separate property. (It might not make any difference, anyway.) In a separate property, it might be the case in some jurisdictions that there'd be an implied or constructive lease. (Even then, it could be that without a lease, you'd be on a 30-day notice.) However, if you're living with your parents, in their home, I'd suspect your case would be very, very weak.

Again, talk to a lawyer.

However, and this goes well beyond real estate, you and your boyfriend need to get your act together. I'm not a mindreader, but I am a parent, and probably as old or older than your parents, and I suspect your parents are pretty much fed up. I'm just guessing--and I'm not defending them or taking their side--but their perspective is probably one of frustration. You've got a boyfriend and three kids. They've probably talked to you about moving out, or to a place of your own, and you've kept promising to do so. Your boyfriend probably works sporadically, or changes jobs often, so there's never enough money to really find a place of your own. They probably didn't like your boyfriend to begin with, and those three kids didn't help. They love their grandchildren, but are frustrated with you continuing to make (what they believe to be) wrong choices in your life. They hope that evicting you will force you to face reality. (How am I doing?)

You, in turn, are wondering how they could be so cruel and heartless. You think they should accept your boyfriend because he is your boyfriend. They just don't understand that your boyfriend's had some bad breaks and bad luck. And you think they should admire you for sticking with him and supporting him; instead, it seems as if they're punishing you for being a good companion. (How am I doing?)

Although you didn't ask for advice on that aspect of the problem, it really is time for you and your boyfriend to make a life on your own. If you've been renting from your parents, you can rent from someone else. You're convinced your parents are wrong about your boyfriend and your ability to go it alone; prove it to them. Show them, by your actions, that you're right. Remove that whole area of contention between you and your parents.

Good luck.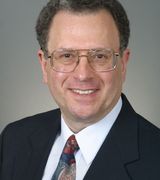 Contact
Without a lease, it can get pretty hairy. If they have served a detainer warrant against you, you'll have to wait for your date in court, state the facts and see what the judge decides.