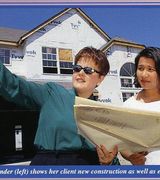 Susan Hofflander
answered:
Is this home still for sale?
Hi, cat_me96!
I do not work the Duluth area, but PLEASE do not try to navigate the tricky waters of a foreclosure WITHOUT your own agent. It's never too early to find the agent who wi ... more

Is this home for sale?
The home at 4833 1st Ave N in Duluth is not for sale in the Duluth MLS at this time, June 28, 2012. The last time it was listed for sale in our local MLS was the end of 2005, but the li... more