Hi Nora,

If your home is listed for sale on Trulia, your agent can easily create a free account on our site so that he or she can update the property photos. If that's not possible, our team should be able to help you identify the source that is sending old property photos to us so you can attempt to have them corrected on that site.

If you do need help and have trouble submitting an email to our Customer Service team, feel free to email me directly via my profile and I'll pass your message along to one of my colleagues.

Best Wishes,

Emily Erekuff
Community Moderator
Really good answers from Annette.

Regarding your agent and Trulia, a basic account is free. (That's what I've got.) Ask him why he doesn't have an account.

Regarding your home not selling: As Annette says, it's a unique home. Market it to the most likely buyers of the property. The typical buyer won't be interested, so you have to go after buyers who might be.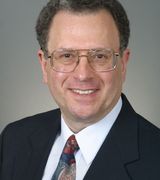 Contact
Nora,
You seem to have presented two questions.
#1. During your meeting with your agent you were most likely asked if you wanted your home to appear on the interent. You, most likely, said yes. This response allows your home to appear on 'Hundreds and Hundreds' or websites that contain real estate information. Some good, some natorious. And like so many things on the internet, it can remain there forever.

#2. 59 acres and 4300 SF with a hunting cabin on a river with large workshop. Your home is very unique and will be attractive to a very special buyer. When you review the statistics of properties remotely similar to yours (price point or features) you will find patience is imperitive. Working with a small buyer market requires patience and persistant, comprehenisve exposure. Look at the numbers, find out if comparables are selling and where they are selling. Then develop a strategy with your agent to be in the same environment where these successful transactions occured.