Durenda Fach…
, , Coastal Tampa Bay area. Pinellas and Pasco Counties.
Gabeiel,

You can try, but in the vast majority of cases your results will be inaccurate, and sometimes grossly inaccurate.

You may want to establish a professional relationship with a good experienced knowledgeable agent who will address MLS as well as public record information to give you more accurate results across the board

Best of luck
To get real comps, you need access to the MLS. You can get a rough idea of a property's value from this site or a number of others (Zillow, RealEstateABC, Bank of America), but real comps...no.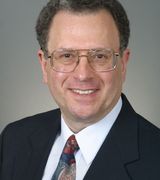 Contact