Betty,


Short answer... a long time. This is in prime commute hours and you will hit congestion on 680 to Walnut Creek, a little through the tunnel, alot in the 24/580 merge and the bridge will be backed up and the metering lights on. 2 hours would be a safe maximum as Cindi states. If you can carpool (3 people) over the bridge then you can shave 30 minutes off. Whenever I have to commute at those hours it's much better to BART in from Walnut Creek or Lafayette station, 35-40 minutes to Montgomery station/Downtown.

Hope that helps,


Robin Brooks
I would allow two hours just to be safe. I have made it in as little as 1 hour....but you never know with traffic.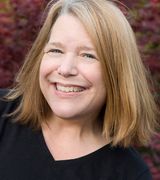 Contact
Hi Bettycasale,
If you click on the link located below it will take you to a real-time "Danville to SFO" Google map that estimates this commute with current traffic:
http://goo.gl/maps/LOMzs
You can use this link to take a snap-shot at 8:00AM next Thursday. When you do this there will be different estimated commute times based on alternative routes to the left of the screen.
-Steve