Don Tepper's answer
Look, don't worry about finding the owners.

I'll tell you how in a moment, but that's not what you ought to be doing.

What you do want to do is to contest the erroneous information on your credit report. Your credit report should have come with instructions on how to contest inaccurate or erroneous information. Identify those two errors, and notify the credit reporting agency. Leave it to them to verify the facts. If they still insist that you lived there, you can provide other information to dispute that information.

Also, maybe someone else with the same name as yours, or similar, did rent there. It doesn't mean that they were using your information. There are plenty of people around with the same first and last names. It's not at all uncommon for something like that to occur, and for one person's information to be attached to another person's credit report.

Still, if you want to contact the owners, start with the locations. Search online for the tax records in whatever city and state the property is in. Usually the information is online. And almost always, if it is, it'll show who owns the property and the person's address. If that doesn't work, sometimes you can call the tax office. If that doesn't work, call a Realtor in that town or city. He/she may choose not to provide that information to you, but he/she will have access to it.

Hope that helps.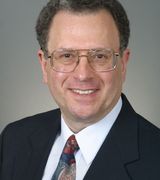 Contact