Mikey
, Home Buyer, Wisconsin
I agree with Sylvia that the street view may not be the most flattering picture but do agents always take a realistic picture?

That aside, I have found that the Google Street View may get you close to the house, but it may not be the exact address. I would be very careful about using Street View and my sole information unless I had another source to verify the location of the house. In my area I look as assessment maps and count houses from the end of the block.

Hi Nickaherm:
Here is Google Street View.
http://maps.google.com/help/maps/streetview/index.html
The only problem for me is the Street View is not very flatterning most of the time. I think when they came and film Marin, it must be in the winter. Quite a few street addresses I checked were cloudy, dark, trees with no leaves, just kind of sad. The angle is often not that great either. Sometimes it's just the street and you don't quite know where you are.
I guess it gives you some idea how things look.
But it does not substitute to being there.
Sylvia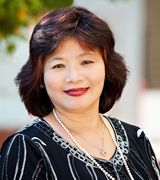 Contact