Hello Kelly,

The Peoria, Illinois Market is not all that bad, we have seen a small decline, however not nearly as bad as some parts of the country. If you would like, we could do some research and see what kind of price you can get for the house if you do not feel like renting it. There are quite a few property management companies around if you really do want to be a landlord. Overall the Peoria market in very well insulated from the huge ups and downs. You can email me with any questions at Alan@adammerrick.com
Durenda Fach…
, , Coastal Tampa Bay area. Pinellas and Pasco Counties.
Kelly

Any time of year is fine to offer a property for rent. Leases are individual and there are as many start and end dates on leases as there are days in the year.

Call a property management company in the area that specialized in management of properties (condos and homes) and not sales.
Property management is a full time career, and those companies who specialize in property management have the budget to advertise, and means to attract tenants, run credit and criminal checks, walk tenant in, handle general maintenance items (home owner pays for maintenance), walk tenant out, renew lease, if necessary handle eviction etc.

Best of luck
Your best bet is to hire a good property management company. They'll do it all: screen applicants, collect rent, and coordinate maintenance. There are both independent property management companies and ones affiliated with real estate firms. Talk and interview several. Find out what they will and won't do. (Many will do it all. Some, however, choose not to do some aspect of property management that you might be anticipating.)

What you want is a good, attentive company with a good, attentive property manager. They can come in all sizes, but I'd suggest starting with medium-sized ones--big enough to do it all, but small enough to give an individual owner the service he/she needs. And choose one with a local presence.

And while the dead of winter isn't the best time to try renting out a house, there are people out there looking. And it doesn't make much sense to hold it off the market another 4-5 months just because it's winter.

Finally, make sure you have the correct insurance on the property. Most homeowner insurance policies (the regular policy that covers a property the owner is living in) do not cover vacant properties. You need special coverage for that. Once it's rented, consult with your insurance company, but then, since it'll be occupied, a regular homeowner's policy probably will be acceptable. Also consider getting an umbrella liability policy. A $1 million policy will cost a few hundred dollars and will be well worth it.

Good luck.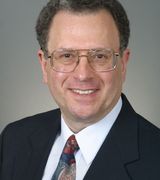 Contact