Jesse
Go to
http://www.craigslist.org,
select the edition area, real estate, offering housing, then have a go at it.
Also, interview a couple of Realtors to find out what you need to do to prepare your home for sale and get an idea of list price. Then, if you need them later, you 'll know who to call.
Most unrepresented sellers list with a Realtor (over 80%).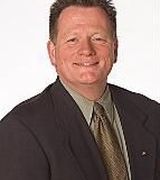 Contact
CL has a housing section . Click on the appropriate link and than usually on the top of the page you will see "post". Than just follow instructions. You can add 4 pictures as well. If your specific town/city does not have CL than it would be under metro region. It is free. Just keep reposting every 2-3 days.
If this does not help than just post the link to your CL,, i 'll take a peak at it.